CALLING ALL ROMANTIC + ADVENTUROUS Couples
Are you looking to surprise your special someone with a couples photoshoot or ready to pop the question?! I love documenting love. And the best part is, it's fun for you too! My photoshoots are led with fun prompts that capture the real and raw moments between you and your love.
"Kailee is so fun to work with and she made us feel comfortable right away! Her ability to capture the small moments and loving looks between couples is so impressive!"
-Emily + Hunter
"I've had about three photoshoots done with her and they all came out amazing. Not only does she produce great work, but it's amazing how FAST she gets it back to you."
-Caroline + John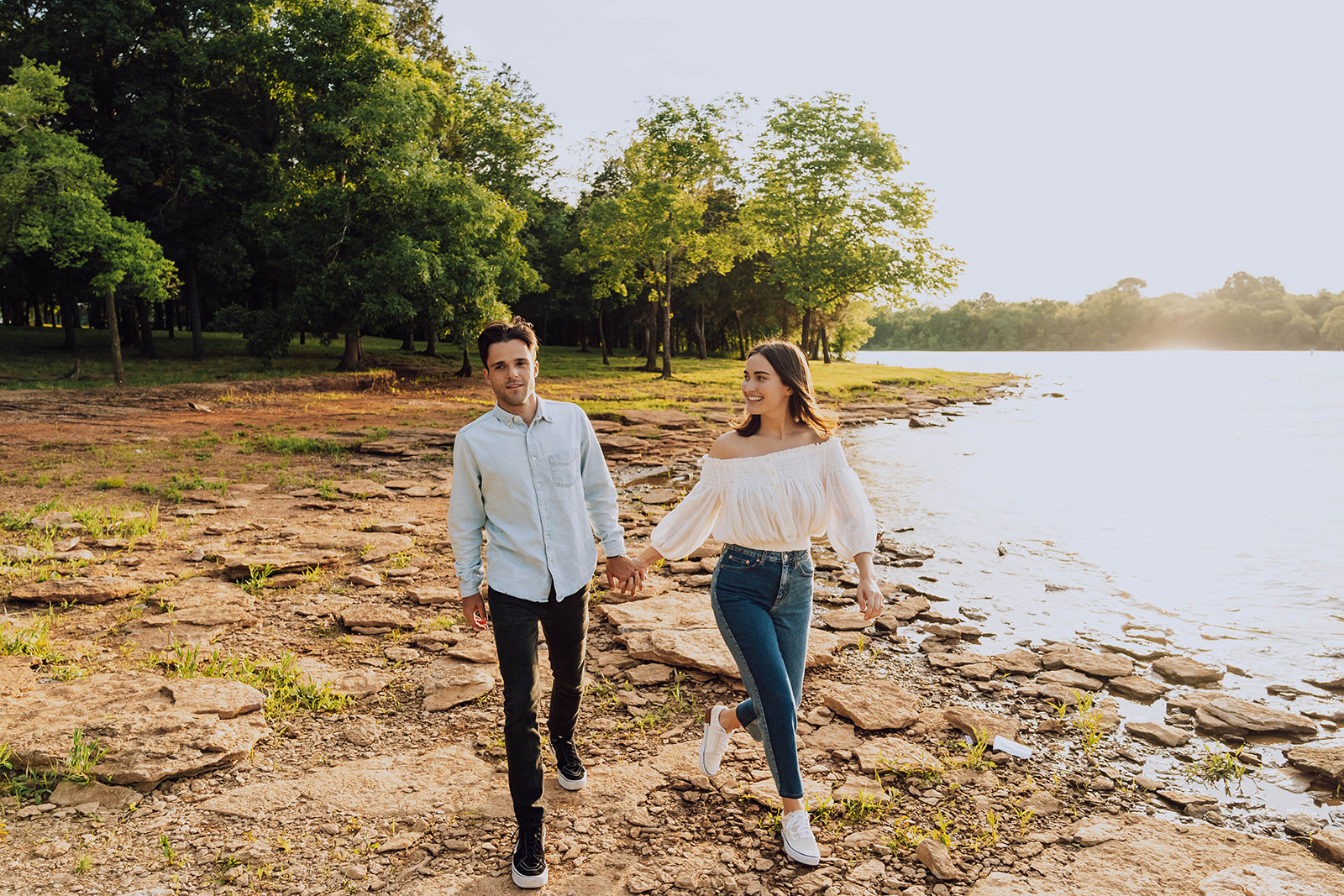 HOW WILL I KNOW HOW TO POSE?
No need to worry about this at all! I will be there to direct you and make sure you look amazing! Plus, I am not much of a "posed" photographer, but more of a natural, candid photographer. I will give you fun prompts that create lots of movement and laughter. It's going to be SO fun!
I HAVE NO IDEA WHAT TO WEAR?
No worries! I can totally help you figure out a styled look that best works for you and your boo. Also, the better you feel, the more comfortable you'll be, and the more it'll show in your photos! Treat yourself to a new dress, get a manicure or get your hair done. Whatever makes you feel even more confident!
Where would the shoot take place?
First I ask you what type of vibe you are going for - for example, romantic lake, woodsy love, or city-vibe - and then I give you a list of options for nearby locations that suit that vibe.
HOW Much will it cost?
Couple photography starts at $375. Inquire for more details! (: